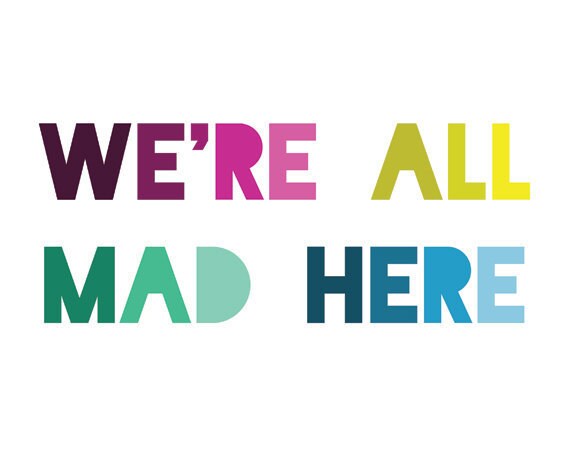 This colourful quote from
LitPrints
pretty much speaks for itself. We are. All. Mad. Here.
Look at this amazing handmade dress I found at the op-shop. There is such attention to detail, and real love put into this dress, it just feels like there is a real story behind it. Sigh. If only it fit me!
Sooo, I lost another needle. I big, long, sharp needle is just lying around somewhere in my workroom, waiting, just waiting for the right time, for me to let down my guard and bare some finger, toe or more delicate part for a right old stabbing.
I really hate it when that happens.
I'm thinking of writing a post about all the craft related injuries I've had. I know I'm not the only one.